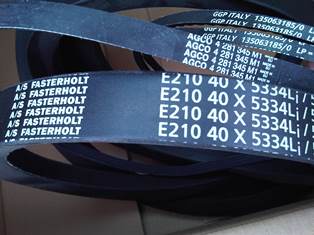 Description: Special stock lot containing various rubber belts in unused condition.
Types: Industrial V-Belts, Poly V-Belts, Variable Speed Belts (V-Belts E-210 / 40 x 5334Li),Poly V-Belts.
Sizes and Quantities: Assorted in various quantities and sizes as per list
Brands: A/S Fasterhold® , Roulunds Roflex® and other brands
Origin: Made in Germany
If you are interested in this stock, contact us.