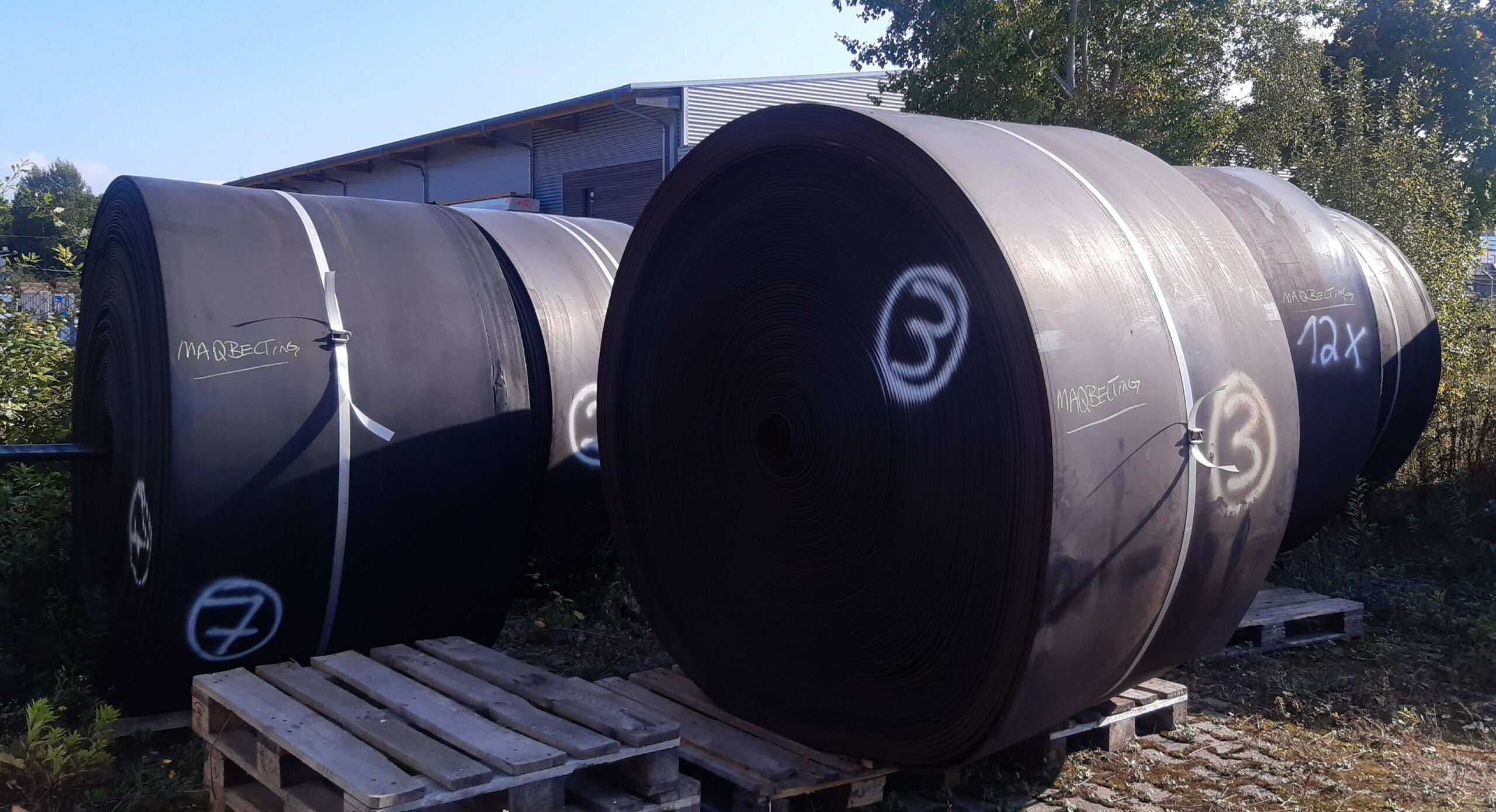 This stock has recently been sold out – contact us for newly available stock.
Used Rubber Conveyor Belts with textile ply
Roll width
1000 mm – 1400 mm
Roll length
Approx. 124m – 300m and more
Roll thickness
10mm – 20mm
Quantity
70+ tonnes
Are you interested in purchasing brand-new conveyor belts? We offer brand new transport belts on a regular basis as well.
See here to keep updated or let us know what you need.