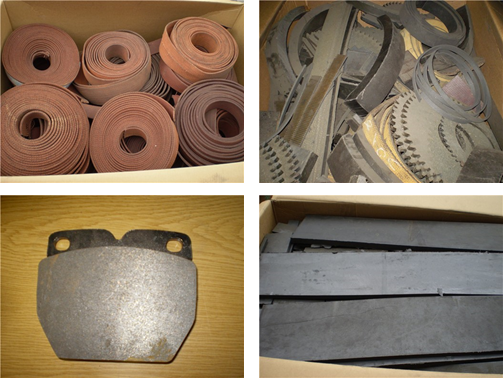 Below stock overview consists of different types of industrial friction material (ASBESTOS-FREE).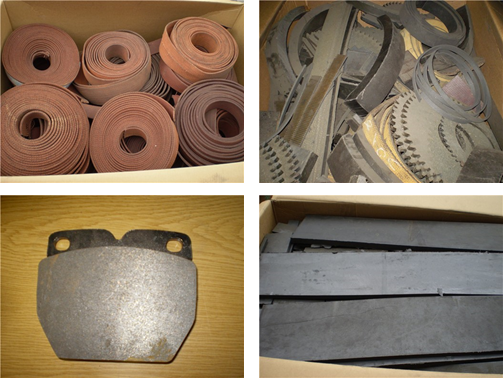 Application: Industrial uses.
Industrial Break Lining
Types
Woven Brake Linings,
Woven Brake Lining in Rolls,
Moulded Slabs,
Gear toothed facings,
Brake pads for Heavy Duty vechicles

Quantity
6,332.00 kg
Origin
Made in E.U.
Packaging
In boxes on pallets
Pricing
On per kilo basis. Latest price on request.
If you are interested in this stock, contact us.